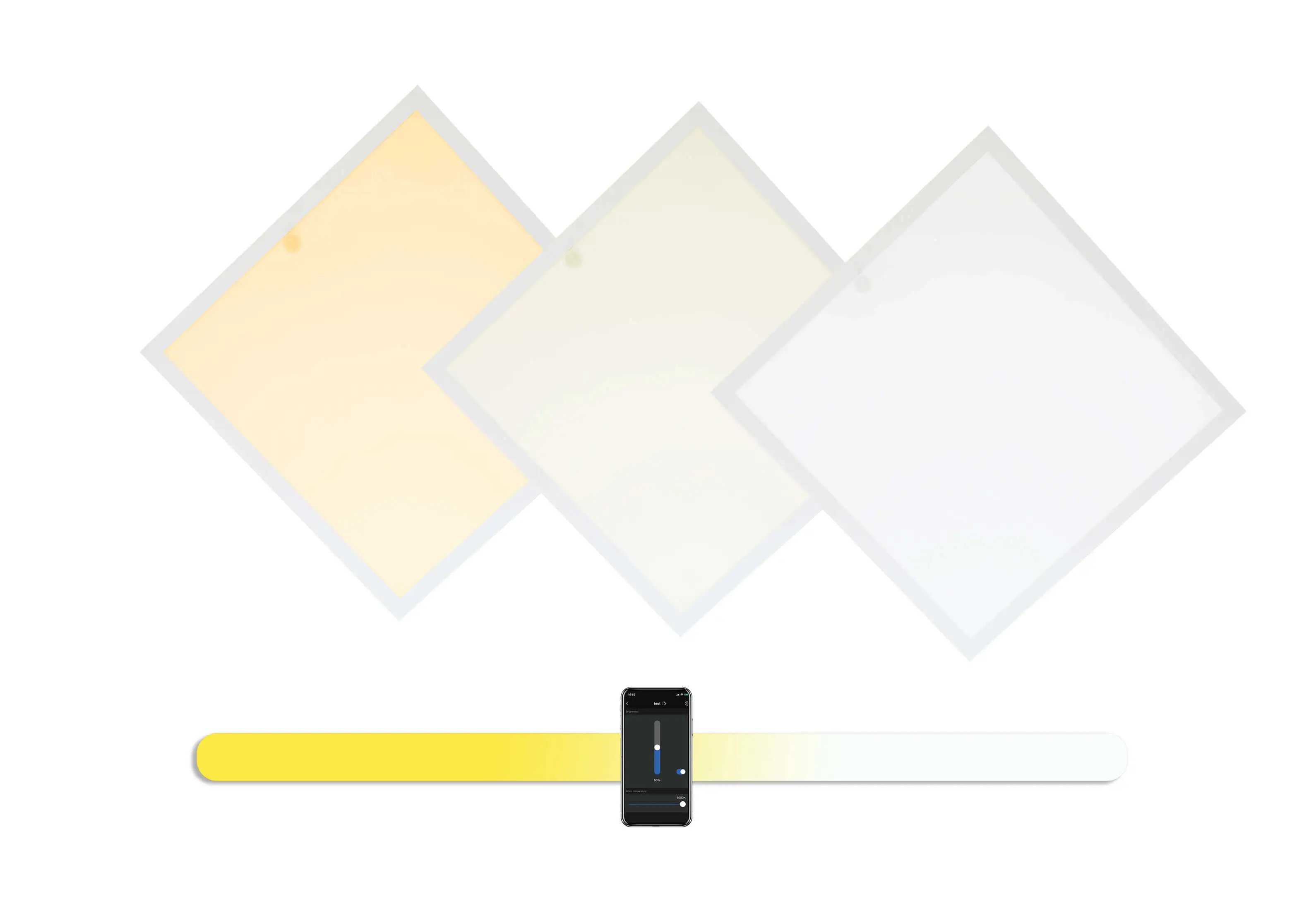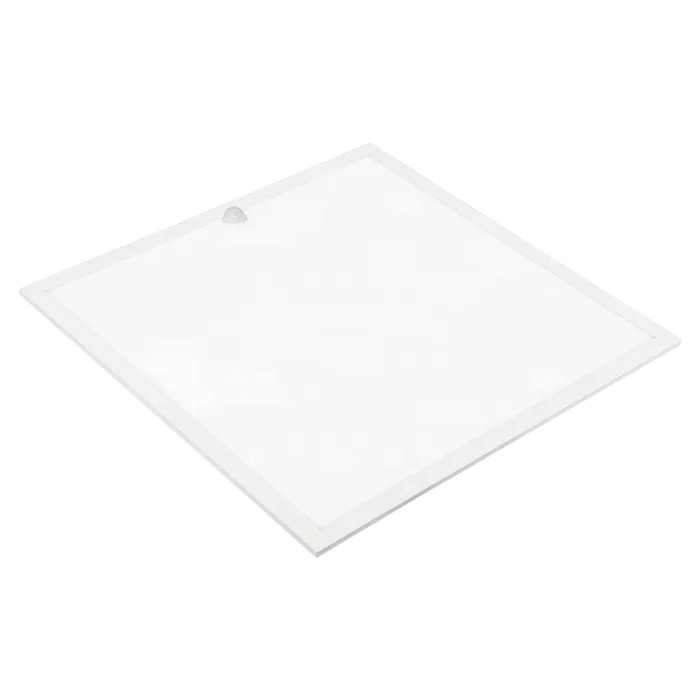 Tunable white LED Panel light Features:
* Back light panel with pmma lens with 10 years life.
* Warranty: 5 years.
* Input Voltage: 100-277Vac | 0-10V dimmable | PF>0.9 | THD<20.
* High efficiency, up to 135lm/W RA:80.
* 45mm thickness, driver on the side frame.
* 50,000hrs life design for driver and LED.
* Smart dimming or color tuning for optional.
* BLE Mesh smart control, with motion and daylight 2-in-1 sensor.
Benefits of lighting control smart light panels:
Bluetooth mesh smart control led tunable white panel light offer a new lighting solution.
Dimmable and CCT adjustable, with motion sensor and daylight harvesting, which can be easily controlled by APP and remote control.
The back-lit technology makes the life no longer limited to the LGP. Significantly reduce subsequent maintenance costs, and price is competitive.
It provides high uniformity, excellent efficiency and reduced glare in T-grid ceiling applications.
Specification of Bluetooth mesh lighting control led flat tunable white panel lights
Model

Size

(ft)

Power

(w)

LPW

(LM/W)

CRI 

Ra

LED

class

BLIT-2X2-20DR-P1-50-TYDZ-RS
2X2
20
130
80+
P195.50K
BLIT-2X2-30DR-P1-50-TYDZ-RS
2X2
30
BLIT-2X4-40DR-P1-50-TYDZ-RS
2X4
40
BLIT-1X4-20DR-P1-50-TYDZ-RS
1X4
20
BLIT-1X4-30DR-P1-50-TYDZ-RS
1X4
30
CCT
2700K-6500K
Dimming
Smart dimming by App/remote control
Input voltage
100-277Vac 50/60Hz
Warranty
5 years
IP
Total lamp IP40
IK
IK 02
Operating temperature 
range
0 to +40 ℃
Ceiling Type
Exposed T-bar ceiling
Lamep Color RAL
White (RAL 9003)
Beam angle
120°



Bluetooth mesh lighting control led ceiling light panels smart sensor detector range
Benefits of LED flat panel light Bluetooth smart lighting control system
· Wireless bluetooth mesh connection.
· No gate, password, internet or cloud connection needed.
· Area/Group control, group linkage.
· Visualized map, by using blueprint or photo to install or control light.
· Real-time energy-saving calculation.
· Auto emergency battery test.
Bluetooth mesh wireless app & remote control
Bluetooth APP Control
Support iOS, Android phones.
Easily add and manage lamps and smart switches.
* Use APP to group lamps.
* Set lighting scenes.
* Manage timer tasks.
* Configure delay time of human motion sensor.
* Configure group linkage control.
* Manage lamps of different areas in one smartphone.
* Share control privilege among smartphones
* Assign different privileges to staff to manage lamps.
* Compatible with most Android phones
Bluetooth Remote Control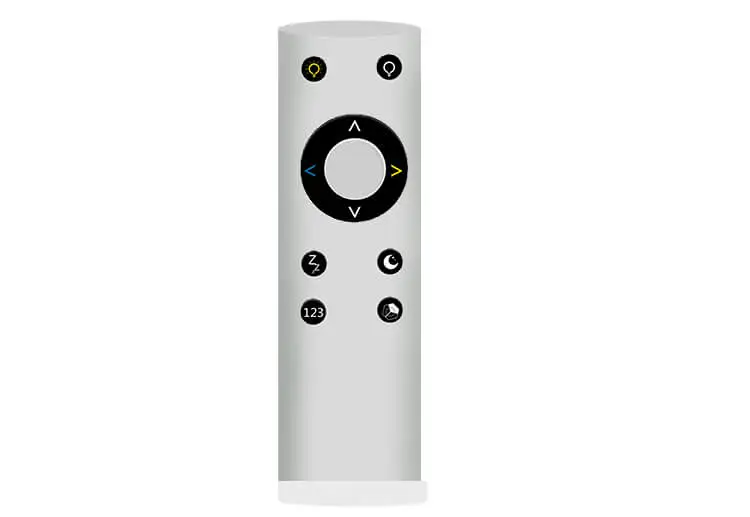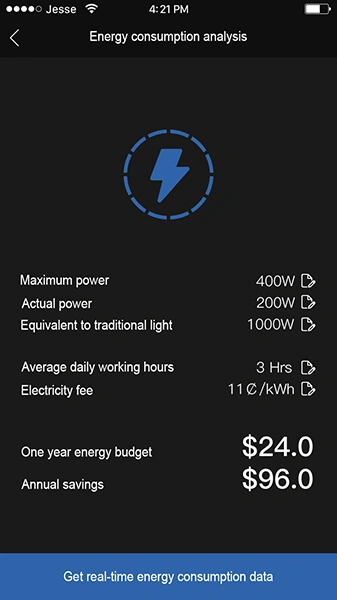 Electricity statistics
(sofeware function)
        In this interface, the customer can intuitively see the maximum power of the luminaire, 
       the watt light parameters of the time power. 
       Enter the electricity bill, you can check the cost of the lighting electricity, as well as the energy saving costs.
        The new version adds the power statistics function, which aims to let customers 
        have a detailed understanding of the power consumption of all their lamps, and understand 
        the power costs that the system helps them save.
Visualized Commissioning
(sofeware function)
        By taking pictures of the real scene of the construction site or importing the real scene map, 
       the map of the location of the luminaire will be automatically generated in the APP, and the location
       of the area and the location of the luminaire.
        New features will help customers quickly find their target fixtures and view the distribution of all fixtures.
Industries We Serve
The intelligent energy-efficient Bluetooth mesh network IOT lighting control system
12 years experience wholesale lighting company led ceiling light flat tunable white panels manufacturers