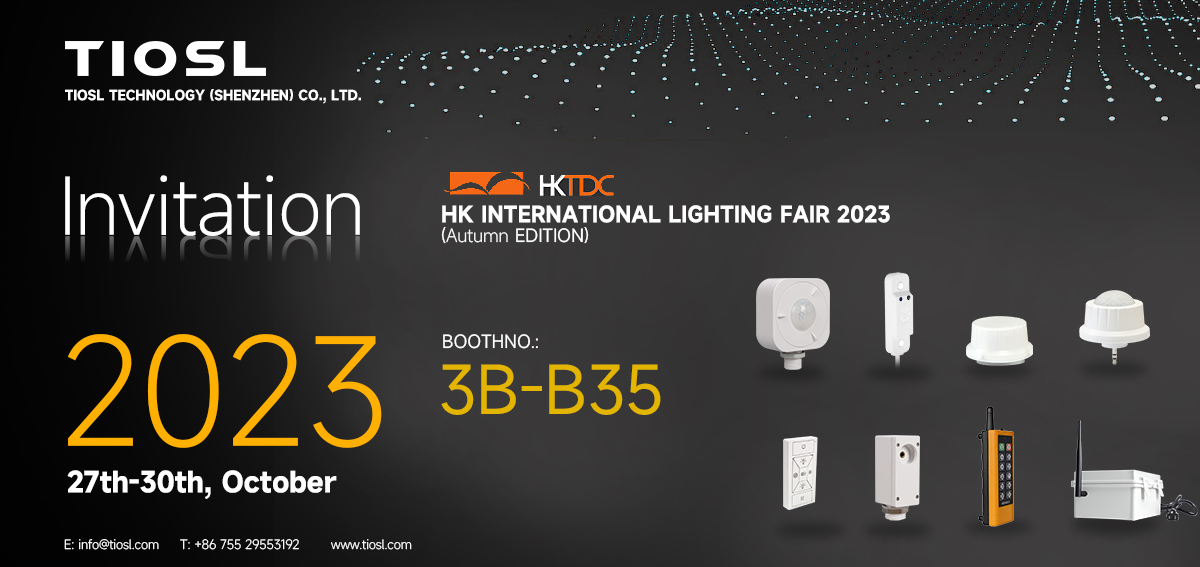 As one of the world's most influential commercial lighting exhibitions, the Hong Kong International Lighting Fair enjoys a global reputation. TIOSL is pleased to announce that we will participate in this event. We look forward to in-depth communication and cooperation with you on new products, new technologies, new services, and new trends. If you are an attendee, we are happy to discuss the future and trends of the smart commercial lighting with you, and we are fully prepared for this.

What Benefits Will We Bring?

1. Save Your Electricity Bills: TIOSL's smart sensors will help you save 30%-70% of energy consumption, which is beneficial to cut electricity bills.
2. Get More Government Subsidies and Rebates: the FIRST Chinese company certified by NLC, and the only one passed NLC interior and exterior certification, making you eligible to apply for more rebates.
3. Fast Commission, Easy to Get Started: TIOSL independently developed a 12-button remote control which has preset 8 preset modes, so you can set the lights with one button, make the commission 50 times faster than other brands.
4. Silvair System is Optional: TIOSL supports dual system control, Silvair smart lighting system is optional for governmental projects as well.

TIOSL has rich industry research and development experience and brand accumulation in the field of smart commercial lighting. In recent years, we have achieved long-term development and progress. At the same time, we are also further improving our management system, increasing research and development efforts, and more effectively solving market needs.
TIOSL hopes to gain more suggestions and feedback from end users and dealers through this exhibition, so that TIOSL can develop more intelligent lighting solutions that meet user needs. If you are an attendee, please stop by Booth# 3B-B35 and say hi.