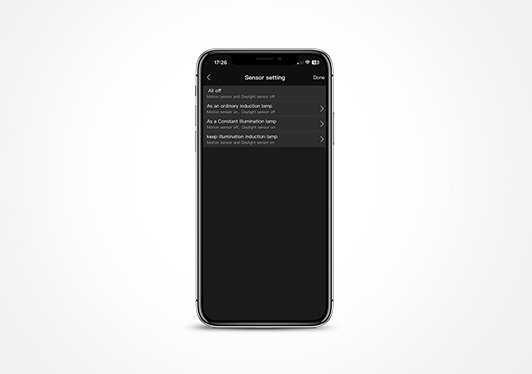 SMART LIGHTING
CONTROL SYSTEM.
The new app is designed to easily manage and control your entirecommercial lighting ecosystem from one central location. It's bold, it's brainy,it's beautiful and it's now filled with updated features that make provisioningand installation easier than ever.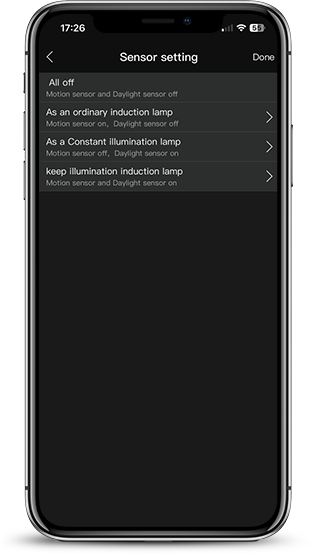 SENSOR SETTING
The lamps can generate different lighting modes via the motion sensor and daylight sensor settings to meet your actual lighting needs.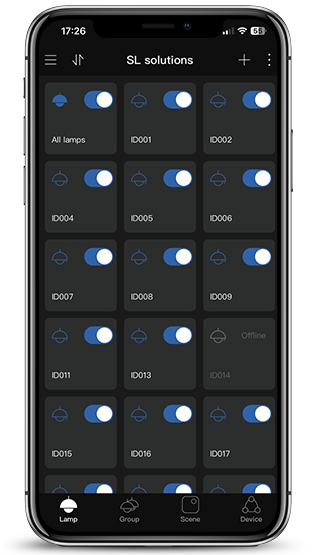 SEARCH
Support area search and precise search. Area search can quickly search all lamps. Precise search can customize the quantity of lamps to search and sort according to Bluetooth signal strength.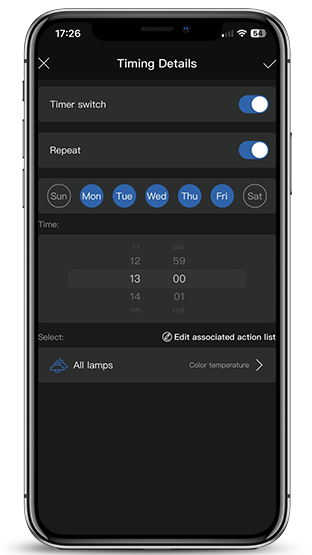 TIMER
set the fixtures daily or weekly according to your own ideas, and let the fixtures work according to the set time and data. Scheduled setting of lamps in a planned way. Saving work efficiency and energy.
DOWNLOAD
THE TIOSL APP
Download the latest version of the APP for FREE on the App Store.
Scan code to download the app